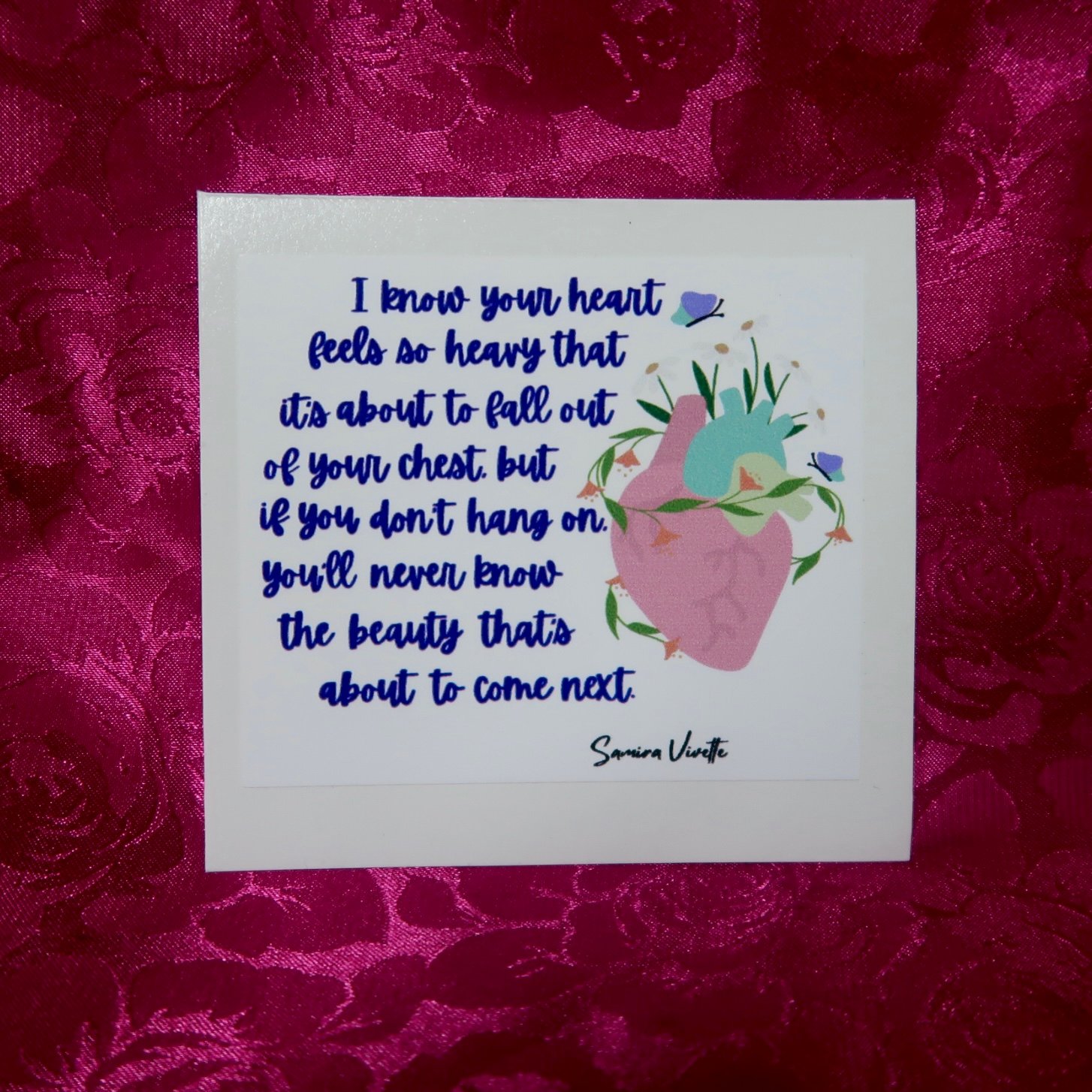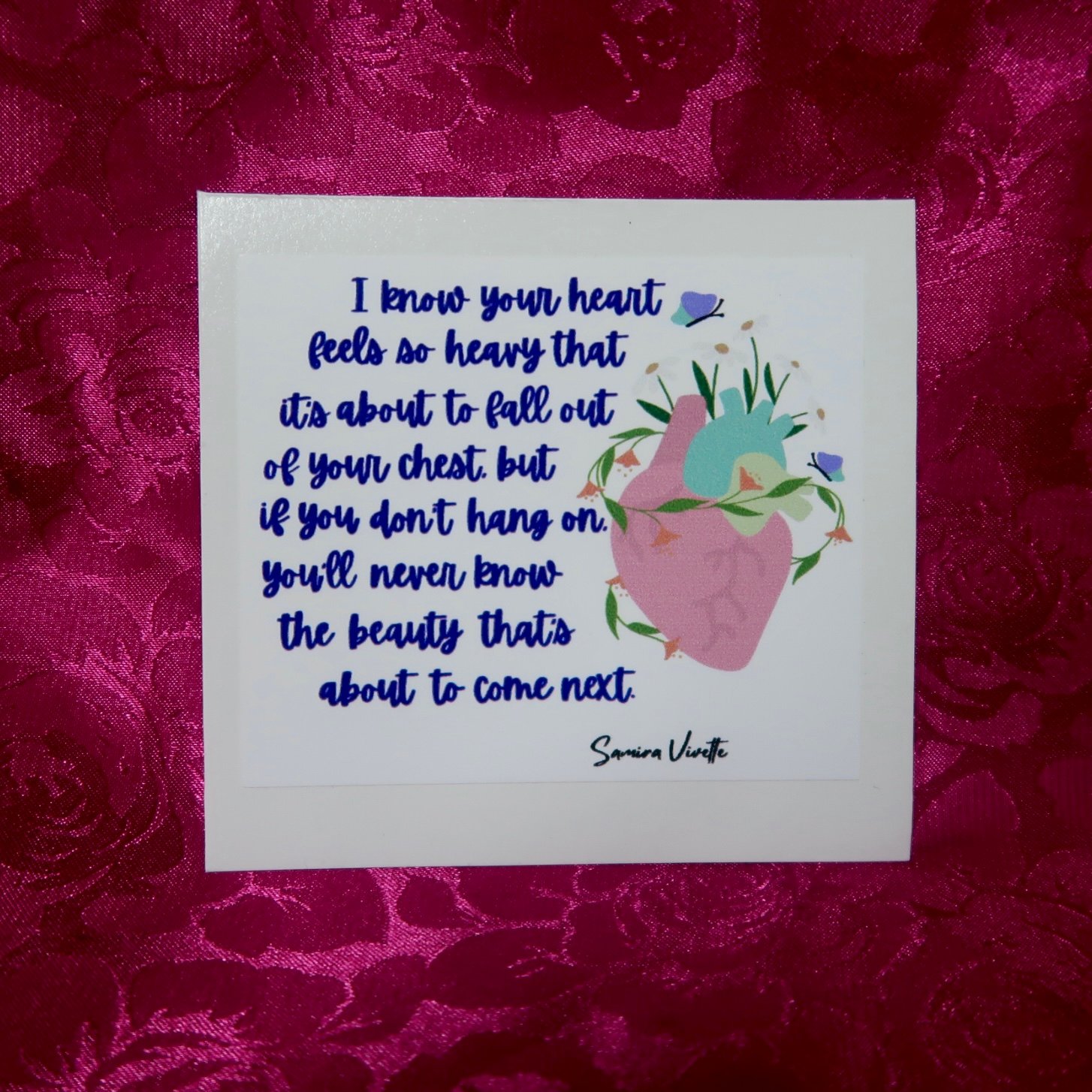 "Heart" Sticker [Glossy Finish]
$4.00 USD - $6.00 USD
♥ 3" x 3" or 7" x 7" glossy finish square sticker
♥ Original words by Samira Vivette ©
♥ No tracking with orders and will be shipped from Australia, so please allow up to 15 days for arrival. Price is inclusive of shipping worldwide.
Words read: "I know your heart feels so heavy that it's about to fall out of your chest, but if you don't hang on, you'll never know the beauty that's about to come next."
✮ Price is for ONE sticker.